About this Blog
I initially started this blog in an attempt to deal with the death of my mother. But I soon found myself in a life-or-death battle of my own with a deadly form of lung cancer. This is my story.
About the Author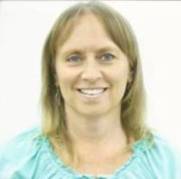 Julie Henry, RN, MPA, is a freelance writer, editor, and project manager who specializes in medical writing. She currently resides in Palm Bay, FL. For more about Julie, visit her Web site.
If you want to help Julie with her battle against lung cancer, go to https://www.youcaring.com/julie-mears-henry-495041.