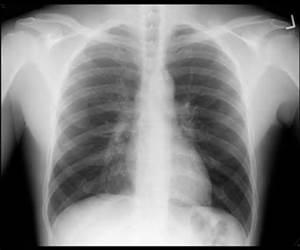 I left the house at 6:00 a.m. yesterday morning for an 8:00 a.m. PET scan in Orlando. After checking in, I was told to go to the lab to have my port accessed and my labs drawn. I was a little leery about having my port accessed because I'd been told they wouldn't be able to use it for the PET scan and I didn't want to get stuck twice. But after being assured by four different people they'd be able to do it, I went ahead and let them access it.
When I got to the place where they were going to do the PET scan, I told them I had a port. And they said they couldn't use it. Needless to say, I wasn't too happy. I only had one good vein to begin with and between all the IV lines and needlesticks, it isn't looking so good. So the guy doing the PET scan made some calls and finally decided he could use the port.
Once they got that figured out, they injected me with radioactive iodine, after which I had to sit alone in a room for an hour. After about 30 minutes, someone stuck her head in the room and told me my oncologist wanted me to come straight to her office after the test. The original plan was for me to have an MRI of my brain after the PET scan, then I would see the doctor at noon.
Since my oncologist wouldn't have any of my test results when I went to see her, I knew something was up. My best guess was my sodium was really low again and she wanted me to go to the ER. So I called her office. The woman I talked to told me to skip the PET scan and come on up. But I couldn't do that because I was already radioactive, so I went ahead and had the test done first.
Even though the oncologist had been in a hurry for me to get up there, it took me awhile to get in to see her. I was guessing she was waiting for my test results. I was right.
When she finally came into the office, I asked about my sodium. She said it was 115 (the last time I was in the hospital it was 119). So I asked if the cancer was back and she said it was. It has spread to my liver. She wanted me to be admitted to the hospital in Orlando so we could get my sodium up and then start chemotherapy. I wasn't really sure I wanted to do that because last time we'd talked about my options if the cancer were to return she said there was only a 15% chance chemotherapy would work. So I asked her about that. She said if the cancer had come back within the first six months that would have been true. But she felt the odds were higher (she didn't say how high) since it's been more than six months. And if we don't do something to treat the cancer right away, we can't correct the sodium problem.
Next I asked about clinical trials. She said they just finished one at the cancer center here and she wasn't sure if they'd be starting another one soon but she would check. She also knows all the doctors at Moffitt in Tampa, so she's also going to check with them. But it takes some time to get into a clinical trial and again, we have to get the sodium issue under control first.
In the meantime, my sister had already called MD Anderson because I'd suspected the cancer was back when the my sodium went down a few weeks ago. They said I can't even get in to talk to anyone there about a clinical trial until I've exhausted all my other treatment options. I suspect there won't be time for all that at that point,
So today I was admitted to Orlando Health, and they gave me the pill to try to bring up my sodium (I've been going back and forth with the doctor's office and our mail order pharmacy to get a prescription for that, but that's a whole other story). If my sodium is up tomorrow (today, actually, as it's now 4:40 a.m.), they'll start chemotherapy, which I'll get every day for the next three days before being discharged. Then we'll wait 21 days and do another round (over three days again) and see where we are. If it's not working, we go for a clinical trial.
After giving me some time to think things over, my oncologist came back to talk to me this afternoon. I was pretty sure I knew the answer, but my first question was, "Do I have lung cancer that has spread to my liver or do I now have liver cancer? Her answer was I have stage IV small cell lung cancer. I knew that wasn't good. In fact, it's terminal. So I asked how much time I would have if I decided not to do chemo. She said 3-6 months. So I asked how much time if I do the chemo. She said possibly up to two years, but I'm pretty sure that's an optimistic estimate.
Don't get me wrong. I'm not giving up. If there's a clinical trial I'm eligible for, I'm definitely going to try it. But I'm also trying to be realistic and think ahead. I prefer quality over quantity and don't want to spend my last days in a lot more pain than necessary because I waited until the last second to call hospice. I told my doctor that and she said I was absolutely right to be thinking that way because a lot of people wait too long and end up suffering needlessly.
In the meantime, I've been seriously stressed about the huge pile of work on my desk, so I've decided I'm going to contact all my clients and just get rid of it. Then I'm applying for disability.