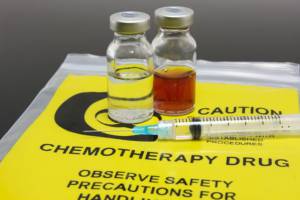 I got out of the hospital last Saturday, the same day my stepson and two of my grandkids got into town. While in the hospital, I got my first round of chemo. Now I have what I call "chemo brain," so if something in this post looks awkward, we'll just blame it on that.
We did manage to go to the beach once and out to dinner a few times while we had company. i also took time out to go to the social security office. When I finally got to talk to someone, she told me I couldn't make more than $1130 per month (net) or she'd have to drop my claim. And that includes money I earned in July. Regardless of when you file, it takes six months to get any money anyway.
When I got home, I realized I was already over the $1130 limit for August (for work I had done in July), so I called the social security office and asked to speak to a supervisor. She said if I could prove I had earned the money in July, they could go ahead and file my application. It took some time, but I dug up the invoices and any e-mails proving when the work was turned in and sent them to the woman who's working on my case. I also sent her copies of the e-mails I'd sent to my clients telling them I couldn't meet deadlines anymore so I was going to have to quit. So far, I haven't heard anything back yet. I'll try to call again on Monday.
On Wednesday, my stepson left and on Thursday, his ex came in with another of our grandchildren. I went to see my oncologist while John picked them up from the airport. My throat had been hurting a little more than usual for the past few days (I still haven't recovered from the last throat surgery in May and the 35 radiation treatments to my neck last fall). I also had a sore on my tongue. The oncologist said I had chemotherapy-induced mucositis. She gave me a new prescription for magic mouthwash and a recipe for a salt and baking soda rinse to use after meals. She also gave me my chemo schedule. I'm scheduled for five more rounds (three days in a row for each round through November). I assume we're still going to check after round two to see if it's working before we continue, but I'll make sure we have that discussion soon.
When I woke up on Friday, I felt like my throat was on fire. I had to have someone bring me my pain medications before I could even get out of bed. I told my husband I needed to go to the emergency room (so I could get some help before the weekend). So we all piled in the car and went to the ER in Melbourne.
After consulting with my oncologist (they were unable to reach my pain management specialist), the ER doctor sent me home with two 12 mcg/hr. fentanyl patches along with the hydrocodone and ibuprofen. That helped some, but I was also having a hard time eating so I just had soup and watermelon for lunch and dinner.
Later that evening, I was pretty sure I was running a fever, so I got out my thermometer and checked. It was 102. Not good. My company brought me some cool washcloths and my scheduled medications and we got it down to 100.4.
I woke up in the morning with a temperature of 102 again, so I called my oncologist's answering service. We were able to get my fever down again, but she wanted me to be admitted to the hospital in Orlando. So here I sit. I'm waiting for them to get my temp down yet again so they can give me a pint of blood. In the meantime, they gave me acetaminophen; I made sure I was allowed to have that with the hydrocodone because the hydrocodone contains acetaminophen and you're only allowed a certain amount each day or it can cause liver failure. I also got a cool washcloth. They wanted to give me an ice pack, but I already had chills, so I said no.
They're also going to do swallow studies on me while I'm here to see if I'm swallowing what I'm eating (or if it's going into my lungs). I'm not really sure I want to go through the whole feeding tube fiasco again. And my living will says no, so if I'm unable to make the decision, they won't put one in. I'll have to have a serious talk with my oncologist if it comes down to that.
That's it for now. Thanks for reading my blog. If  you'd like to help me with my battle with cancer, please go to https://www.youcaring.com/julie-mears-henry-495041.