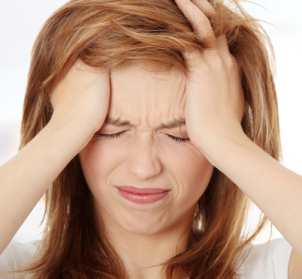 This was supposed to be another good week (round two of chemo is next week), but it hasn't been great so far.
My headaches have returned. I'm guessing they're migraines. The medication my PCP prescribed for me helps, but I have to take it twice a day now and it has caffeine in it. My oncologist prescribed something new for me, but it turned out to be the same medication I had a possible allergic reaction to a few weeks ago, so I'm waiting for him to come up with something new.
Yesterday, I went for labs, then to the oncologist's office. As I was waiting for them to schedule my appointment, I felt a slight pain in my left side. I ignored it, thinking I could go home and lie down and it would probably go away.
I went from the oncologist's office to my radiation therapy appointment. By the time I got home, I was in serious pain. I tried lying on the couch, but couldn't get comfortable. So I called the oncologist's office. He said it was probably a kidney stone (are you kidding me?) and told me to call my PCP.
It was 4:00 p.m. when I called, but my PCP agreed to see me. He thought the pain was muscle-related (how do you pull a muscle standing in a doctor's office?). I have some pain medication left over from my surgery, so he told me to take one of those and to go to the ER for a CT scan if the pain got worse. Thankfully, the side pain went away. My headache did not.
Today, I went to my 4th radiation therapy appointment (only 31 more to go!). My throat's beginning to get a little scratchy, but no pain yet, so that's good. On my way home, I began to feel nauseated. I don't know if it's from the headaches or the medication to treat the headaches. The nausea eventually went away on its own.
I received a lovely card with a gift inside from my aunt today. That was definitely the highlight of my week so far!