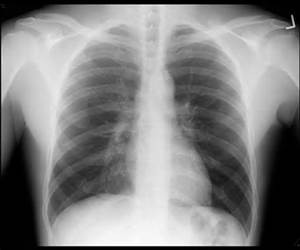 Last week, I went in for my quarterly CT scan of the chest and neck. I scheduled it at the hospital so I could have the IV team bring the ultrasound machine to find a vein and I wouldn't have to be stuck repeatedly. That turned out to be a good call. The woman from the IV team got the IV in on the first try.
When I got home, I called my oncologist's office because I wanted to change one of my appointments. I left a message for his nurse to call me back about the appointment change, and also asked her to please let me know when she had the results of my CT scan.
About an hour later, the phone rang. It was a nurse nurse from my oncologist's office (but not the one I'd left the message for). She was calling to tell me the results of my CT scan were in (That was fast!).
She started off by saying everything looked good; then she began reading from the results page. When she got to the part that said the "lesion" on my liver had shrunk, I stopped her. "Wait. What lesion?" I asked. "I didn't know I had one. Is this the same one I had before or a new one?" For those who aren't familiar with the term, lesion is just a nicer word for tumor.
Of course, the nurse didn't know the answer to my question because she's not my regular nurse. My doctor and his nurse are both on vacation, so she said she'd talk to one of the other doctors and get back to me.
About 20 minutes later, the nurse called me back. She said she had talked to one of the other doctors, and this was the same tumor that showed up on my October CT scan, but it was smaller.
Now I was confused. Nobody said anything to me about a tumor after my October scan. I had been given the results by phone and apparently forgot to ask for a copy (That won't happen again!). So now I'm wondering if this is the same tumor that showed up a year ago and it's still shrinking, or if a new tumor showed up in October and is now smaller.
So I went looking for my past scans. The PET scan and my May CT scan both clearly say, "No hepatic (liver) or adrenal lesion." When I went to my Keytruda appointment on Monday, I got copies of my October and my February scans. Both said, "Decrease in size in the mass in the right lobe of the liver." So I definitely have a tumor, but it's very small (less than half an inch). My oncologist will have to clarify whether it's new or not.
A few days later, I went to see my nephrologist. My sodium has been in the normal range for a few months, so I asked if I could drink more regular water. He said I could, but not to go crazy because my kidneys are still "dumping sodium," which means I still have the SIADH.
And speaking of kidneys, mine are functioning at 50% of normal. My nephrologist says the Keytruda is causing the decrease in kidney function, and if it gets any lower, I'll have to get off of it. I asked for how long, and he said permanently. So my choice at that point would be whether I wanted to die from cancer or from kidney failure. Hmmm. I'd have to give that some serious thought.
My best friend (God love her) said she'd give me one of her kidneys, but I definitely won't take her up on that! I love her for offering, but I don't think it would be a very long-term fix.
The nephrologist did say drinking more real water might help with my kidney function, but again, that's a balancing act because I don't want my sodium plummeting again.
I made an appointment to talk to my oncologist about all of this, but he won't be back until February 28. In the meantime, I'm just trying to go about my normal life and not worry too much about what happens next. Maybe the extra water will fix the kidney problem. Or maybe the oncologist can lower my Keytruda dose and still keep the cancer at bay plus fix the kidney problem.
Or maybe none of those things will happen and I'll have a tough decision to make. If there's one thing I've learned through all of this it's that panicking isn't going to change anything. Whatever happens happens.
That's all for now. Thanks for sharing my journey with me.
Julie