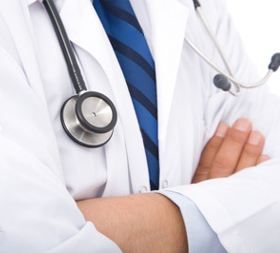 Every time I see my radiation oncologist, he says something that makes me uneasy. Yesterday was no exception.
Before he would see me, the doctor wanted to review the results of my PET scan, so I waited while the nurse called the diagnostic center and had them sent over. One of the first comments he made when he came into the exam room was he thought the oncologist had ordered the PET scan much too early and would probably order another one in a month or two. I don't remember exactly why he said this, but sometime during my visit he also mentioned that the type of cancer I had normally "kills quickly." So I spent a good portion of my day wondering if my "killer" cancer was really gone or if it would come back between now and the next scan.
On the plus side, the scary doctor said the results of my first PET scan looked good. He also said that the scope the ENT did on me last week was an even better indication that the tumor is actually gone.
My oncologist cut my chemo dose, so the side effects of my last round of chemo weren't as brutal as with the last few rounds.  I'm guessing my blood counts are down this week because I'm really low on energy and just don't feel well in general. The weather's been nice, so I've been spending a lot of time in the lounge chair by the pool.
My last round of chemo is scheduled for Christmas week. I could move it back a week if I wanted, but I decided being finished with chemo would be a nice Christmas gift. And I'm ready for the healing process to begin.
I've been trying to find a speech therapist to help me get back to eating and drinking again. So far, no luck. The first company my doctor recommended wasn't in my network. The second one he sent orders to never called me. So I asked him yesterday to contact a third company, and am hoping to hear something early next week so I can get started.
The nutrition problem seems to have worked itself out, as I am now managing to get enough formula into my feeding tube to maintain my current weight. I'm also not throwing up or coughing up phlegm as often as I was, so there's progress of some sort. I'll take what I can get.
Unfortunately, the chemo has left me with some hearing loss, which is likely permanent. I won't know the extent until the first of March because the ENT says we need to wait until about six weeks after my last chemo treatment to assess the damage.
I also keep losing my voice. Some days I can talk moderately well and other days I can barely whisper. The radiation oncologist said that problem will eventually resolve itself.
I'm in the process of gathering all of my medical records (not an easy task) and putting them in a binder. I think I need some better doctors to do my follow-up care. If (God forbid) my cancer comes back or I end up with another type of cancer, I want a group of doctors who are going to work together. Right now, I have five different doctors who are all doing their own thing.